Tired Iron's Spring Ping Fling
CANCELLED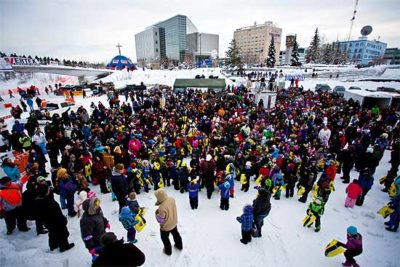 How it Started…
In 2013, we introduced the "Spring Ping Fling", a ping pong ball drop of 5,000 orange colored balls, of which 50 were specially marked for all sorts of prizes for the kids. Prizes included snowboards, bicycles, snow gear, jackets,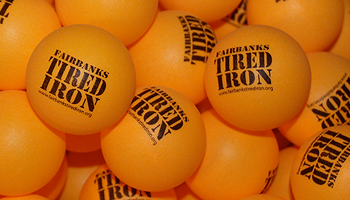 Nook e-readers, etc. We even had a Grand Prize of a new Arctic Cat ZR 120 mini snowmachine, courtesy of great folks over at Northern Power Sports!! To be eligible to participate, they simply had to be between the ages of 5 and 12 years of age. We were able to enlist the help of the Fairbanks Fire Department, and they used their 102 foot Platform Ladder truck to drop the balls, from high in the air, over the Chena River. We had no idea how many kids would show up, but as the time for the ball drop neared, we were inundated with a mass of kids! We broke the huge group into two smaller groups; one with ages 5 through 8, and the other with ages 9 through 12. The first "Spring Ping Fling" was a big hit. To make sure everyone got something, we passed out more than 2,000 FREE Klondike ice cream bars.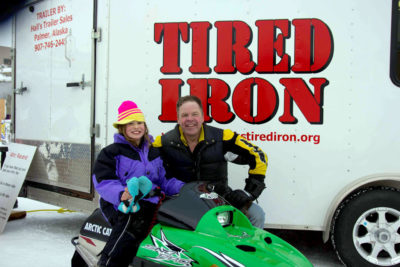 In 2014 and 2015 we doubled the ping pong ball count to 10,000 balls, gave out more than 2,000 more Klondike ice cream bars, added many more Nooks and several iPads to the prize list, and of course, gave away another brand new Arctic Cat ZR 120 mini snowmachine as the Grand Prize for each of those years, courtesy (again) of great folks over at Northern Power Sports!!  WAY TO GO CRAIG AND COLBY!!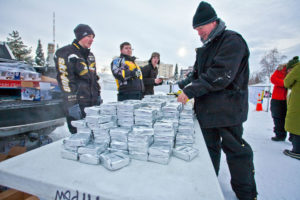 In 2018, the "Spring Ping Fling" 10,000 + Ping Pong Ball Drop was held in the Big empty lot right next to Fred Meyer East (Old Steese Hwy) at 1:00 PM.  We call it "Jurassic Park".   And we gave away even more educational tools, like the RCA tablets, Nook e-readers and iPads, and yes, the generous folks over at Northern Power Sports made one LUCKY KID very, very happy when they won the Grand Prize of an…
Arctic Cat Alterra 150 4-Wheeler!!

2018 "Spring Ping Fling" Grand Prize
Check out this video clip of 2013's Spring Ping Fling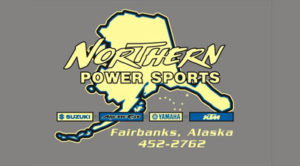 Northern Power Sports has been an incredible sponsor of the Tired Iron for many years, and we hope you will consider them when planning your next motorized recreational purchase.
Thanks Northern Power!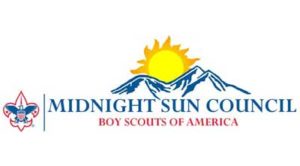 We would like to thank all the volunteers at the Boy Scouts for the many hours they spend helping make the Tired Iron Events a success! This is a great organization. Whose mission is to serve others by helping to instill values in young people and, in other ways, to prepare them to make ethical choices during their lifetime in achieving their full potential. We encourage you to visit their website, and consider a donation to them, if possible. Thanks Boy Scouts!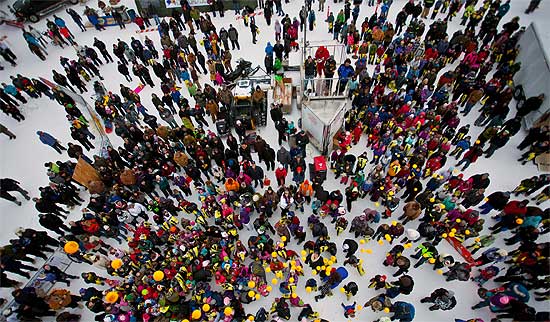 Spring Ping Fling Stories
http://alaskalookingglass.com/2013/03/17/tired-iron-snowmachine-race/
http://www.newsminer.com/blogs/staff_blogs/article_d58efa24-7ba9-11e2-95f3-001a4bcf6878.html
http://downtownfairbanks.com/blog/tired-iron-ping-pong-drop/
http://birchleafphotography.com/2013/02/26/iron-dogs-tired-irons-palins-and-ping-pong-balls/