Tired Iron "Heavy Metal" Race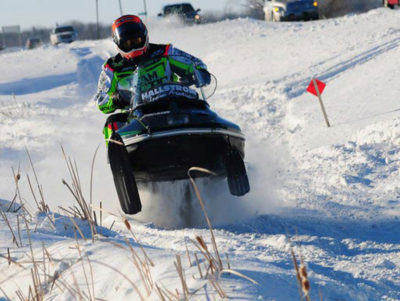 Brand new for 2018, is the Tired Iron "Heavy Metal" Race. This race is for both, air-cooled and liquid-cooled… leaf spring or independent front suspension production sleds, of Model Year 1980, up to and including Model Year 1989.
Clarification: Sleds produced in 1988 are 1989 MODEL YEAR and ARE eligible for this race. A sled produced in 1989 is a 1990 MODEL YEAR, and is NOT eligible to enter this race.
Departure times will be predetermined by a computer generated formula, including the sleds original performance estimates, the age of the sled, and the age of the driver. Tired Iron is no longer stuck in the 70's! So let's go find those 80's sleds!