All Female Power Puff Race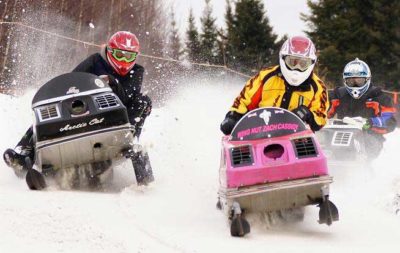 Tired Iron's recent addition of the All-Female "Powder Puff" Snowmachine race is sure to be a crowd pleaser. The rules for this race are the same as the Fun Run Race, except for Women only.
For late entries to this race, contact David Weaver by email at davidweaver@hotmail.com.